Sunburn
Sunburn is skin damage caused by UV rays which can lead to red, painful and sometimes blistery skin.
Everyone is at risk of sunburn and whilst some of us can be more sensitive than others, we must all take precautions when in the sun to avoid the long term damage UV rays can cause. Sun protection products are essential to prevent sunburn.
There aren't many treatments for sunburn however, there are ways to cool and relieve the skin of the symptoms. A cold flannel can ease the area or Aloe Vera based products will help to reduce the irritation and soreness.
It is essential to keep the damaged area moist with protective lotions to speed up the recovery process.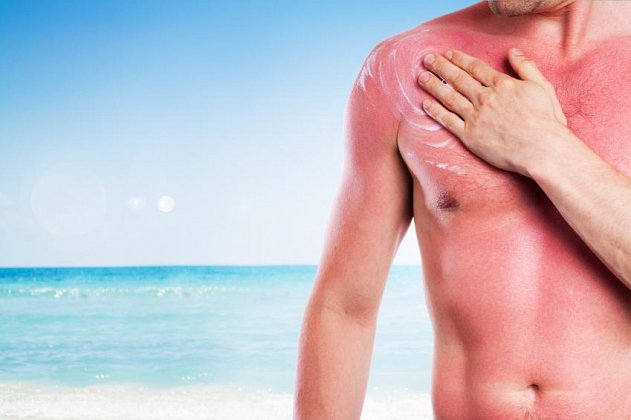 Products
Passion for Natural Aloe Vera Gel – this light and easily absorbed product contains organic Aloe Vera.
The vitamins, minerals and amino acids found in Aloe Vera are known to support the complex repair mechanism of the skin. The gel is cooling, soothing and hydrating on the skin, making it the perfect product for sunburned skin.